Ringier Axel Springer is a leading media and publishing house in Serbia, whose portfolio includes numerous print and digital editions that attract the largest audience. As a successful media company, it currently operates in Central and Eastern Europe, managing 200 online and print media brands in Serbia, Hungary, Slovakia, Poland, Lithuania, Latvia, and Estonia. 
Ringier Axel Springer has a strong talent team that continuously checks the needs and habits of its customers. With the development and spread of the internet, the expectations of the audience and the essential structure of the media space have changed.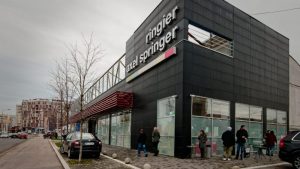 Recognizing this radical change, Ringier Axel Springer has been investing heavily in the development of internet portals that are leaders in the Serbian media market today and some of the most visited portals in the region (Blic.rs, Zena.rs, Noizz.rs, Pulsonline.rs, Ana.rs, Nekretnine.rs, etc.). 
Following a development and digitization strategy, Ringier Axel Springer focuses on strengthening its market position and profitable growth. By expanding cross-media and developing digital editions further, as well as investing in digital solutions and new business models — the company continues to innovate and remains highly competitive. By offering integrated solutions and meeting the needs of the modern media market, Ringier Axel Springer is shaping the future of digital media. 
However, digitization comes with its challenges.
Beginning of Cooperation With Ringier Axel Springer
For Ringier Axel Springer, the digital transformation has opened a plethora of possibilities, primarily in terms of new ways of monetizing content that enables quality and credible journalism, as well as perfecting the information and distribution systems on several different platforms.
We started the collaboration in 2010 when Ringier Axel Springer showed us trust by choosing our Fully Managed Holding services. Mainstream then successfully hosted all 13 media releases of this company and was a reliable partner in the period of the greatest digital growth. Take a look at Blic, for example, which, at the time when we became the official hosting provider, had 300,000 visits, and today it has over three million.
As early as 2015, we deepened our collaboration when Ringier decided to outsource one part of its IT operations and entrust them to Mainstream. 
Through dialogue with the company's expert team, we defined all technical and business needs, considered multiple different options, and performed cost analysis in order to jointly identify the best IT solution for a specific problem. 
In this case, it was the Mainstream Enterprise Cloud solution, a reliable, fast, and secure platform.
IT Challenges and Specific Requirements of Ringier Axel Springer
Ringier Axel Springer had only one data centre at the time located on their private premises. At the time, it was necessary to renew the equipment, which had suffered significant wear and tear; simply, there were no more resources to follow the company's growth.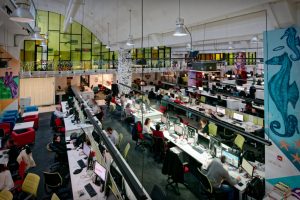 Before the start of the collaboration, Ringier Axel Springer defined certain requirements that the system solution had to meet:
1. Scalability
The system must be usefully scalable, i.e., it should be possible to add more data at any time without any interruptions. Scalability allows for an uninterrupted continuation of all business operations regardless of any changes because existing solutions are used to increase performance.
2. High Degree of Protection
All data must be fully protected and the entire environment isolated and secure. This is achieved by using virtual servers and special NGFW technology (next-generation firewall), which performs detailed monitoring of the system and protects it from potential malicious activities, thus minimizing the risk of hacker attacks.
3. There Must Be No Single Point of Failure
To ensure high availability and reliability, the system must not contain a single point of failure on either software or hardware. Therefore, there must not be a link in the system whose failure would lead to a complete system crash. Data integrity and protection are of the highest importance for the smooth functioning of the company.
Ideal solution: Mainstream Enterprise Cloud
With these requirements in mind, we identified Mainstream Enterprise Cloud as an ideal solution for Ringier Axel Springer.
The Mainstream Enterprise Cloud solution has two data centres (a primary one and a disaster recovery one) with replication between them. It is an internal data protection mechanism that involves periodic replication of data in another data centre; the storage and replication of the most common types of databases are supported. Thus, data is stored offsite and can be safely downloaded in the event of a disaster, which makes them fully preserved and protected.
In addition, the Mainstream Enterprise Cloud solution enables:
Extraordinary speed and high performance for all IT resources

More efficient use of IT resources

Operating cost reduction

Increased capacity for the smooth system operation in case of high demand (e.g., a large number of visitors on the website in a short period of time)
Most importantly, our SLA (Service Level Agreement) is tailored according to the specific needs of each client and guarantees availability and performance at the service level, as well as advanced support at all times, 24/7.
Solution Implementation Process
Like all projects that focus on IaaS (infrastructure as a service), the process of implementing the Mainstream Enterprise Cloud solution took time. It took a total of six months for the project to be fully implemented, following the predetermined phases.
The Ringier Axel Springer expert team and the Mainstream team collaborated on the project according to the following phases:
Coordination and defining the final project design

Preparation of infrastructure based on design

Defining clear deadlines and activities because it involved the migration of more than 100 virtual machines

The migration unfolds without disturbing the user, and it has to be completed flawlessly, without any oversights (downtime is not tolerated)

Integration of the Mainstream cloud system with Ringier Axel Springer systems

The final phase of migration

System testing

Documentation phase

System monitoring
When it comes to implementing the Mainstream Enterprise Cloud solution, the bottlenecks that usually occur during the configuration, expansion, and replacement of traditional IT systems and components can be eliminated because the entire infrastructure is easy to manipulate thanks to virtual servers.
The Efficiency of Mainstream Enterprise Cloud Solution for Ringier Axel Springer
As a reliable media company, Ringier Axel Springer is responsible for 3.5 million readers, but also the entire public, as well as its employees, business partners, and shareholders. In addition to issues pertaining to journalistic independence, advertising, social responsibility, and work ethics, its shareholders are also interested in data protection and digital transparency.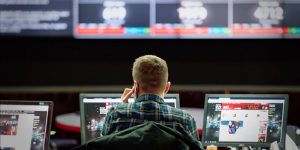 The Mainstream Enterprise Cloud solution guarantees data security according to the highest industry standards and their secure storage thanks to periodic data replication in another data centre. Therefore, this technology occupies an important place in the disaster recovery strategy as it ensures the continuity of all business operations, even in the event of a disaster.
Furthermore, Mainstream Enterprise Cloud is a superior technology that enables IT cost optimization, mostly due to the transition from CAPEX to OPEX. The company has the ability to use the infrastructure as is and the flexibility to quickly and easily change the required capacity in accordance with current business needs. This allows for greater control of finances and more accurate forecasting of IT costs.
With the Mainstream team fully responsible for the availability and security of the IT system, Ringier Axel Springer has unburdened its internal resources, enabling its employees to focus on business improvement and innovation.