[contact-form-7 404 "Not Found"]
Cloud for manufacturing
Industry 4.0, unstable market conditions and a global crisis are creating new challenges for manufacturing organizations. How to optimize supply chains? How to ensure business continuity? What are the ways of enabling smart manufacturing, advanced automation, and agile innovation – all while keeping costs under control?
Transform key manufacturing operations and reach a new level of productivity.
Focus on production
Cloud infrastructure lets your development teams focus on designing new products instead of using valuable time to manage existing IT solutions. With a HP cloud environment, optimized CPU and on-demand scaling, your organization can:
Stay responsive to market changes
Improve IT resource utilization and cost management.
Reduce the time spent on maintaining on-premises infrastructure.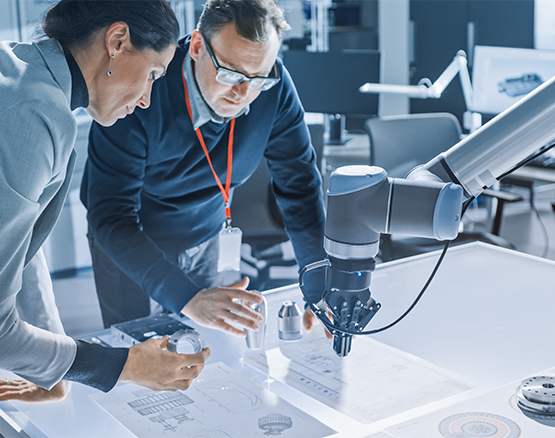 Business Continuity
Modern manufacturing includes interconnected supply chains: the best partners are those who can provide reliable deliveries and 24×7 availability. Mainstream cloud solution can help you make your business operations more resilient with:
High-availability, high performance infrastructure.
Technical support offered in real-time.
Development of a personalized Disaster Recovery solution on the cloud.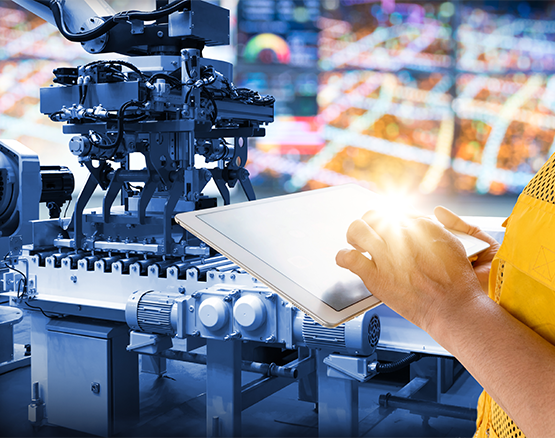 New applications and services
Use the cloud to empower your business with new applications and services such as data lakes and advanced analytics, which would be too complex to manage on-premise. We can help you to:
Design and implement tailored cloud infrastructure for new applications
Accelerate solution implementation and value creation with expert support
Apply a data driven approach to manufacturing: using data to plan your operations, optimize your supply chain, distribution and sales activities.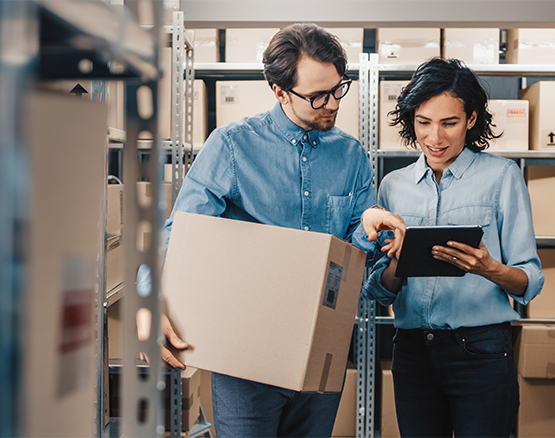 Free consultation
We've helped more than 200 customers to modernize their infrastructure, improve the performance and security of their IT systems with our cloud solutions. Find out how we can support your digitization efforts today.
Cloud solutions for manufacturers
Why Mainstream?
Through our partnerships with the top public cloud providers – Amazon Web Services, Microsoft Azure and Google Cloud – and our own Mainstream Enterprise Cloud platform, we enable you to take advantage of the technical and commercial capabilities of different cloud platforms. We can also help you implement a hybrid cloud solution that combines on-premise and cloud infrastructure.
We provide strategic consulting and personalized cloud services to help businesses improve their IT systems' performance and technology ROI. Our long-term partnership approach enables continuous IT optimization in line with business demands, market changes and the latest technologies.
Our experienced, certified experts for cloud implementation and management are available to you 24/7, acting as an extension of your IT department. We take full responsibility for the functioning of your systems and ensure proactive communication with your development teams to maintain the highest level of system availability.
Operating a robust ecosystem of data centres in Serbia and within the European Union, we provide our clients with enterprise-level redundance, compliance and availability with a secure failover. All Mainstream data centres in the region are Tier 3 certified. Additionally, our cloud services include expert support for maintaining infrastructure and data security, as well as strict Service Level Agreements.
Maintaining a 100% cloud focus, Mainstream has developed a portfolio of advanced cloud solutions and consulting services. From system optimization to complex migration projects, our experts bring years of experience together with the latest certifications and industry expertise you need to drive maximum value from the cloud.
Consult our expert
Bojan Vitnik
System Architect
From an early age worked with *nix based systems and Open Source technologies. Self-taught in several programming languages. His knowledge and skills from an early age are further improved during college education and work in the academic environment, focusing himself on developing analytical skills and understanding of complex systems. With 10 years of work experience, he is an expert in cloud hosting technologies, virtualization platforms, high availability systems and automation. Using his skills, Bojan developed several new products and services in Mainstream and also greatly improved the automation of IT processes. Bojan is an active contributor in the world of Open Source software, most notable for his contributions to the Ansible project.