Our approach
Assessing the state of the IT infrastructure goes hand in hand with understanding our client's business strategy. Future plans and goals dictate the company's technological needs. Followed by our previous experience and the best industry practices, we use the holistic approach for evaluating both the current state and the dynamics of future development planned by the client. This is how we ensure the optimal structure and functionalities of the IT infrastructure.
The purpose of the assessment project and the proposal for improvements is to provide a clear overview of the necessary infrastructure.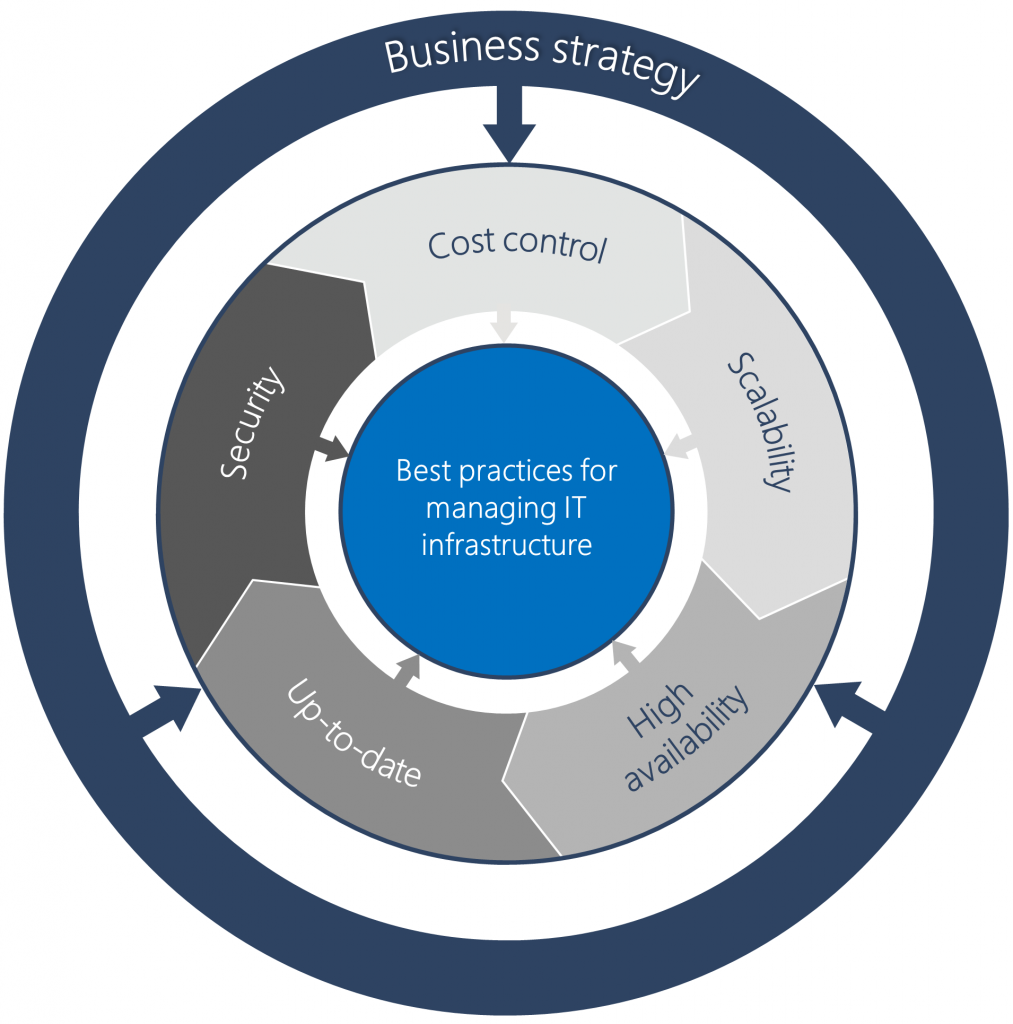 The enitre process consists of 3 major stages:
1. Data collection – All available data is gathered (this includes data on existing infrastructure, technologies, mapped challenges, business applications in use, as well as information on business needs and plans for the future).
2. Analysis of the collected data – Our consultants go through all the collected data and analyze the extent to which the current infrastructure meets the necessary business needs.
3. Generating a detailed report – As a result, we create a detailed report with the main conclusions, a detailed overview of the main challenges; proposed steps for further implementation are provided.
Key assessment factors
In the process of assessing the potential for IT infrastructure optimization, our experts assess each of the locations where the company's critical IT infrastructure is located.
Based on the collected information and the conducted analysis, the identified findings are categorized and divided into levels of impact, and the total risk is estimated based on the assessment of each infrastructure domain.
IT infrastructure is assessed through 3 factors:

Results
Here's what you can expect from the IT infrastructure optimization project:
Detailed insights about the current state
A precise overview of all the components of your IT system, all its current advantages and disadvantages, with a detailed analysis of the essential factors for increasing the infrastructure efficiency and the optimal operation of the system.
The report you receive gives you a clear picture of possible improvements, analyzed from the business, technical and financial aspects, and aligned with your business plans and constraints.
With the help of our experts, you can rest assured that you'll get the best advice and detailed recommendations for your business. Our proposals always take in mind all the aspects (efficiency, safety, scalability) in order to provide an optimal solution for your specific case.
The foundation for long-term planning
The proposed solutions provide a solid base for long-term planning, enabling you to make informed business decisions. With a clear overview of benefits and our cost-benefit analysis, it will be a lot easier for you to decide on investing or updating your IT system, or choosing new technologies that support your growth.