What is Data Lake
Data Lake is a centralized repository which uses a flat architecture to store data, meaning that data is available in its "raw" form. The data is not processed or categorized, and it comes from a variety of sources. All of the data is stored in a single, logical platform which is the key element for managing large amounts of data in a consistent, fast, efficient and flexible manner. Data Lake has become a synonym for a modern data warehouse.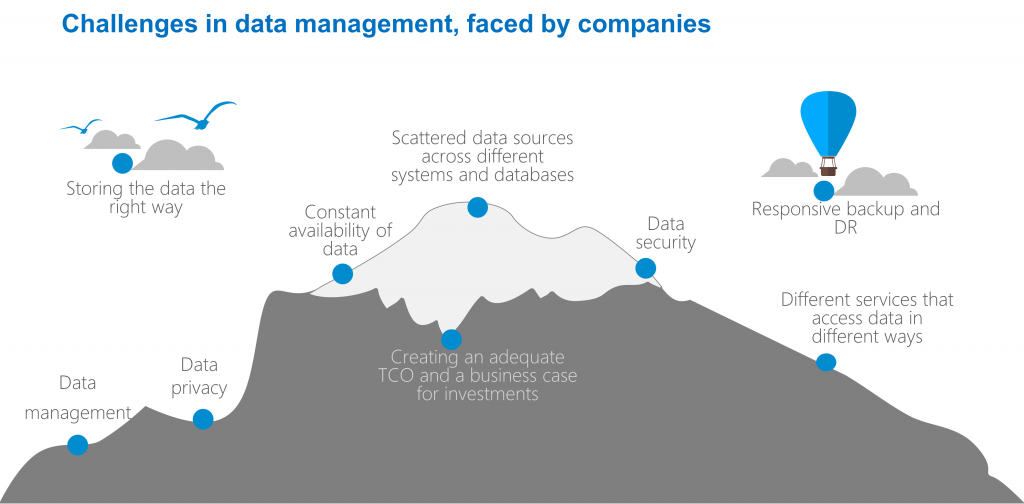 As a result, Data Lake allows users to get reliable information at all times by retrieving the data from structurally and spatially diverse sources. This makes the process of decision-making a lot easier.
Our experts, with their technical and expert knowledge, will enable you to successfully implement the appropriate Data lake solution and create a modern data warehouse. You be able to analyze and convert your collected data into priceless information for better strategic business management.
Benefits
Flexibility
Data Lake allows you to collect large amounts of data from different sources and to store it in its raw form, without a predefined structure. This way, all of the data can be accessed regardless of the purpose, and it becomes easier and faster to process. Finally, your data becomes the needed foundation for applying advanced analytics and making future business decisions.
Analytics
Data Lake allows different professionals from your company to access large amounts of data, in real time, and use it in for their own needs. This way, company leaders can easily find, identify, and respond to great opportunities which would otherwise stay hidden. They can achieve faster growth, make better business decisions, and increase the efficiency of operations.
Basis for AI
Your data can serve as a base for experimenting and implementing advanced analytics tools and artificial intelligence technologies. By using advanced tech, you can gain a competitive edge and take full advantage of innovations to improve the efficiency of your business.
Easier use
Data Lake allows different parts of the organization to work with data in any way they like, for the best end results. Various profiled professionals will be less dependent on your IT team, especially in terms of conducting necessary data analyses, faster decision-making, and better cross-team information exchange and integration.
Security and compliance
With a well-designed Data Lake solution, you can ensure greater security of your data and comply to the necessary standards and requirements.
Your Data Lake
Our approach to implementation is based on a structured process and collaboration of multidisciplinary teams of associates, which guarantees the best results. Mainstream infrastructure supports customers who opt for Data Lake, relying primarily on technologies such as Kafka, Spark, Cassandra.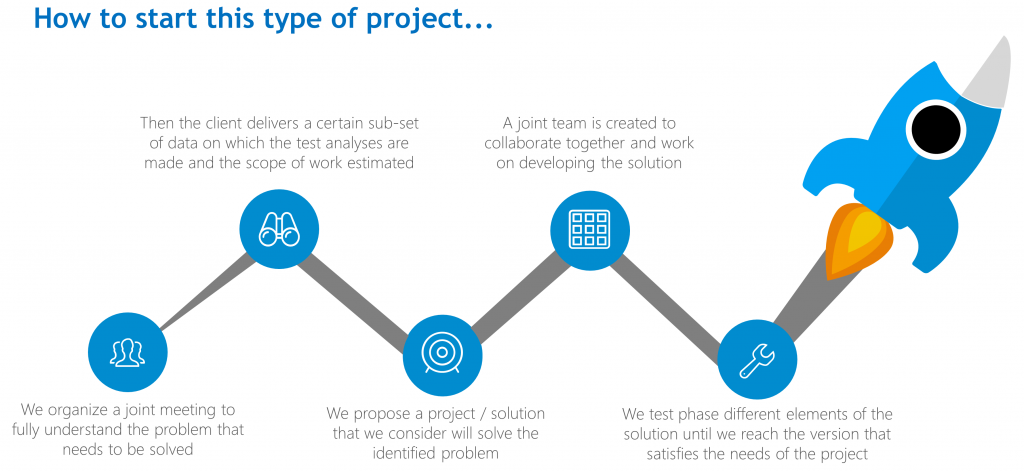 Why Data Lake
We are currently working on developing projects in which Data Lakes go over a hundred TB.

Data Lake for Mainstream's predictive monitoring system
Every day we monitor our infrastructure which covers about 5% of online content published in Serbia. We do this by following over 40,000 parameters on all the key apps of our system
Why Data Lake?
We selected Data Lake to support the project for the development of a predictive monitoring system. This system is smart enough to anticipate the possible system overloads and issues – and it does so far better than humans. It is also capable of making immediate decisions on how to optimize the current system.
How did we implement this project?
To create a fully functional Data Lake, we used advanced tools and machine learning tools such as Kafka, Cassandra and Spark. For data storage and all the necessary operation, we relied on our Enterprise Cloud platform.