What is Power BI
If you've ever spent hours look at the sheets of data and trying to make sense of it all, you are not alone. With the Data Visualization Tool – Power BI, critical insights are displayed in rich graphical representations. The visual form of these insights makes it easier for the human brain to interpret them, and therefore – to make faster and better business decisions.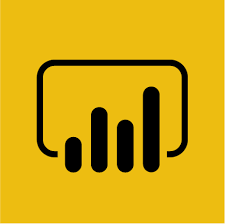 According to the Aberdeen group, organizations using data visualization tools have a 28% greater chance of timely finding the needed information than those who rely solely on managed reporting. The same study also found that 48% of users who use visual data disclosure can find information they need without any assistance coming from the IT staff.
Benefits
Integration with existing systems
Data analysis is done based on your existing systems and data filtered through those systems. Depending on the purpose of the report, PowerBI is a tool that can be used to track and analyze end-users, manage sales, tickets, and marketing campaigns, and guiding the overall business success.
Integration with – Microsoft Dynamics CRM, Microsoft Dynamics NAV, Pantheon, OTRS, etc.
Personalized control panel
With the help of the Power BI tool, you can create control panels that are linked to the data you work with on a daily basis. Automating reports which are consistent with adequate inputs, can significantly save the time you spend on creating weekly or even monthly reports.
Report sharing
The collaboration between employees and sharing information through proper reports is an inevitable aspect of every business. Different sectors within the same company extract different reports from the same database. This is why it's important to have an option for conveniently sharing reports. Shared reports can be accessed via desktop, mobile, or tablet devices through the user account and unique credentials.
No tech knowledge needed
After the solution is properly installed, the data binded, and the initial control tables created, it is not necessary to have any technical knowledge in order to use the Power BI tool. Users without any tech background can explore the tool and create pie charts and dashboards by themselves, or bind the data they feel is crucial for their business.
Predefined reports
We create reports according to your requirements which you can then modify. In addition, we offer predefined reports based on our market experience.
Below is a list of possible integrations with existing systems and reports: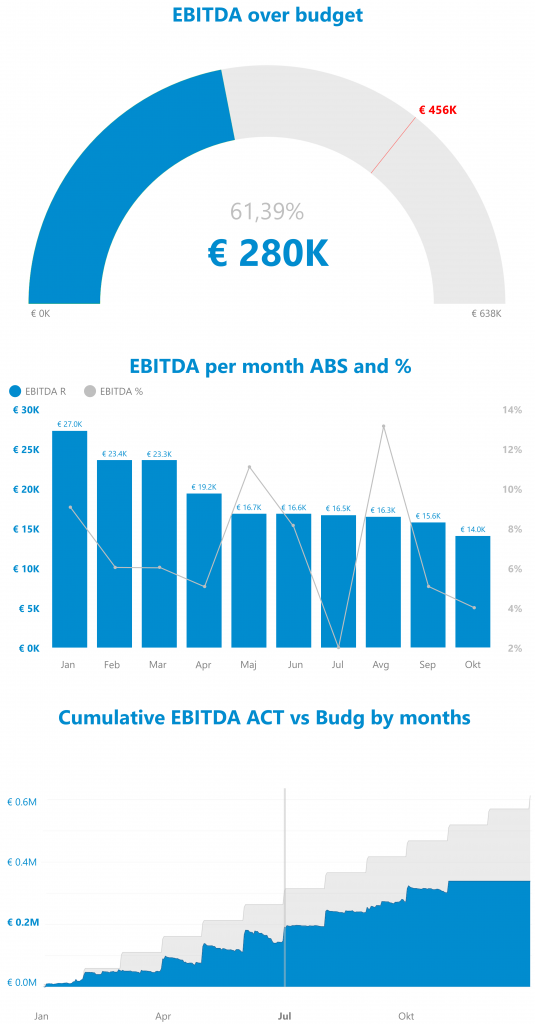 Pantheon – Debt/Debt balance
Pantheon – an overview of customers, revenue, costs
Pantheon – forecasting for income, quantities
Pantheon – Financial Analysis by KPI (EBITDA/EBIT/Net Profit)
Microsoft Dynamics Navision – financial analysis
Microsoft Dynamics CRM – Overview of leads/opportunities
Microsoft Dynamics CRM – Overview by sales representatives
OTRS – overview of tickets, clients, response times
OTRS – overview of the tickets – total, per client, per agent
VMware vCenter – overview of resources by clients/VM/data store, DC …
VMware VCP – cost per license per user / VM
XenServer – resource overview per client, VM, data store, DC
HostBill – Revenue per client/service/period/forecasting
Accessibility of the Power BI tool
Power BI is available as a Microsoft Cloud service (PowerBI.com), as a local application for report development that can later be released through the cloud service (PowerBI Desktop), and as a mobile application (Power BI mobile).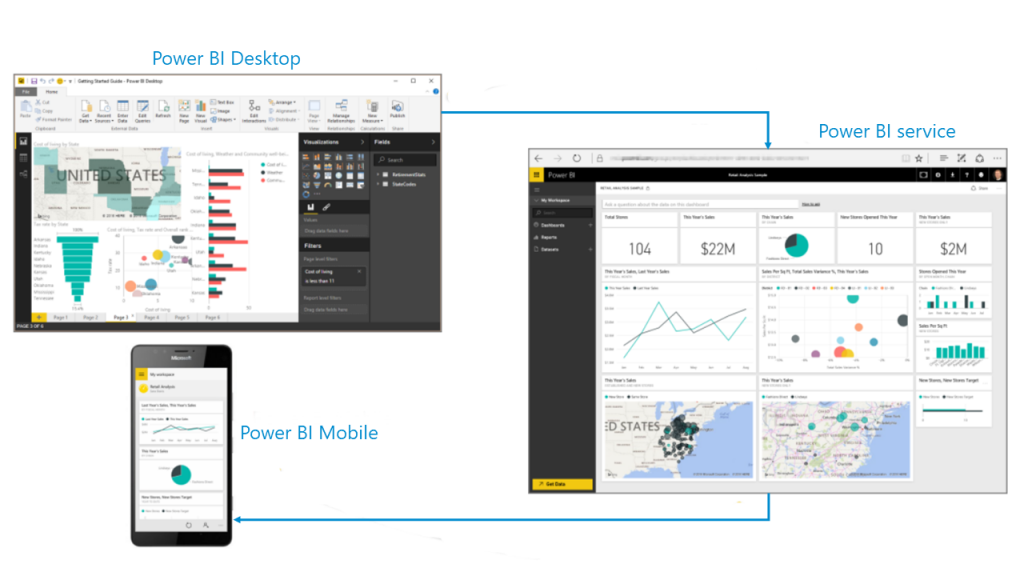 Power BI is a tool that's developing at an incredible speed. Its functionalities are continuously improved and can be adjusted to match the client's needs, whether it's a small, medium or large organization. Power Bi has a free and a paid version – PowerBI Pro. The main difference is in the available storage space for reports (1GB vs.10GB). Also, the administration feature is different within the PowerBI Premium, which is designed for larger organizations.